Today, my furry baby turns 4! Can you believe it? She is spoiled rotten and I would have have it any other way! My sister got her a Snuggie (for dogs) a few weeks ago and I thought this would be the perfect time to take her picture! She also got a new toy that I thought was just precious!
Happy Birthday, sweet Maxie! I love you!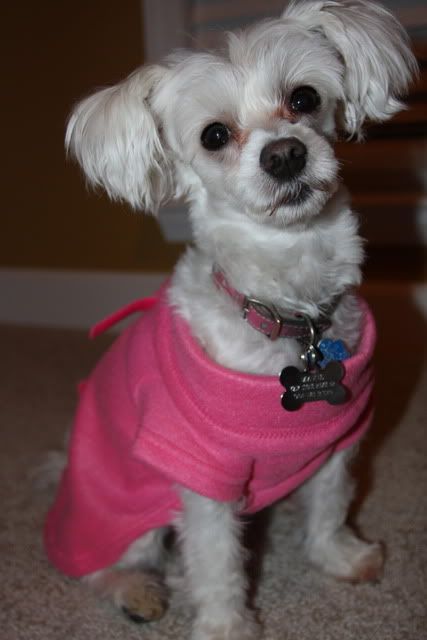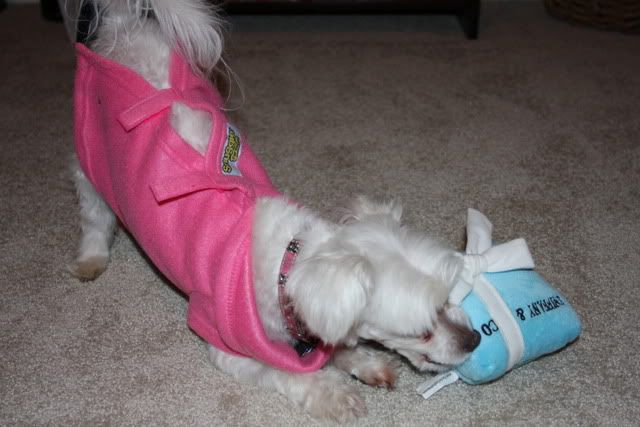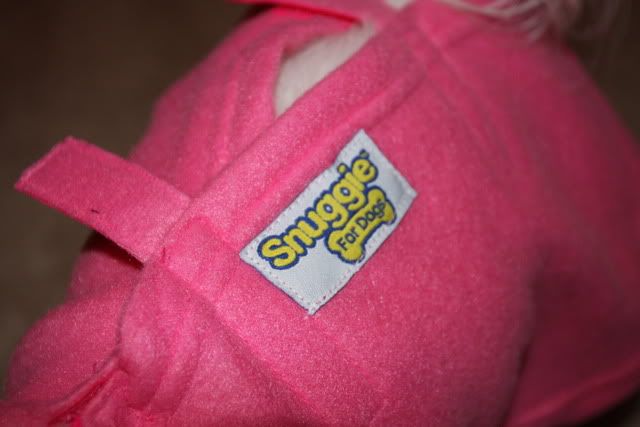 Torture, pure torture!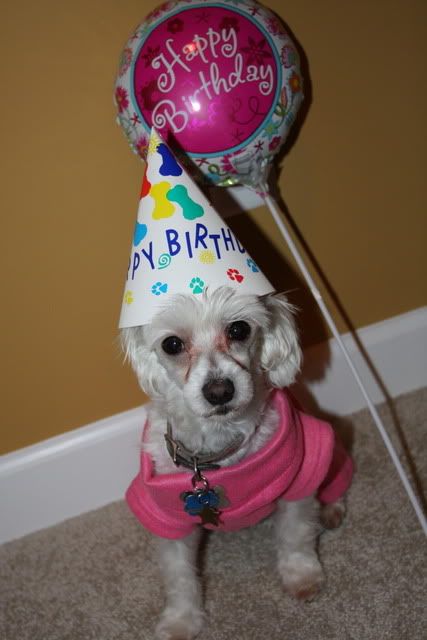 By the way, can you tell she hated every minute of me taking these pictures!?! Well, until she got to play with her toy!